Photo Gallery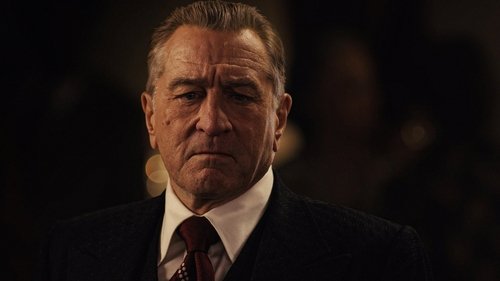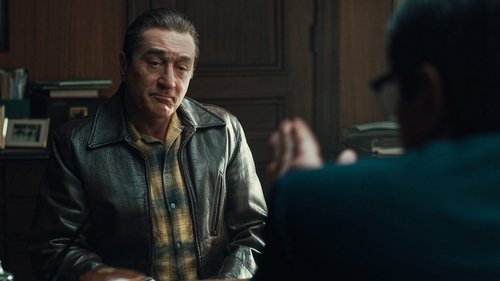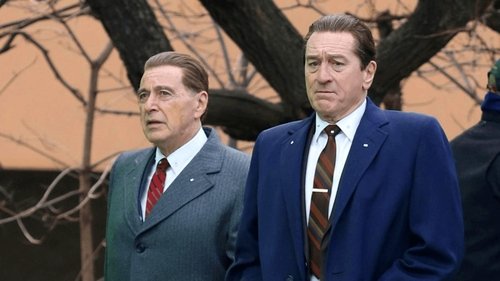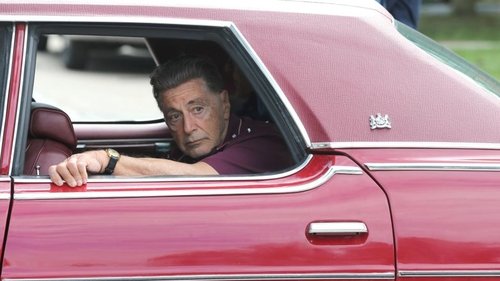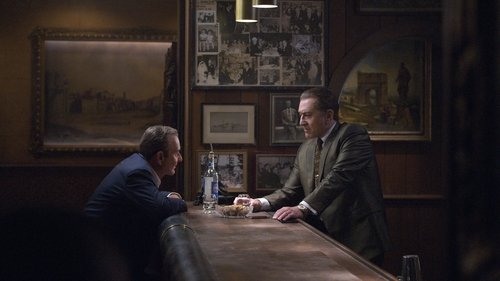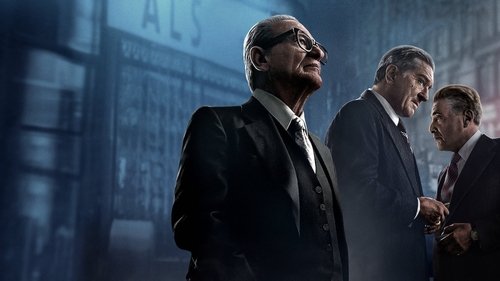 The iconic Johnnie Walker "teamed" up with legendary talent in celebration of a film and a night to remember. #TheIrishman #JohnnieWalker
Loving the main caption on the cover of the December GQ; after so many years playing mafia boss, action hero, a no-good 'Goodfella' ... his face now creased, his hair turned silvery ... he's still undoubtedly 'Robert Freaking De Niro'! ✨✨✨ #RobertDeNiro #coverstar #repost @britishgq ・・・ Introducing our December cover star… 🥁 The deer hunter from The Deer Hunter, the raging bull from Raging Bull, the goodfella from Goodfellas, the godfather from The Godfather Part II, the taxi driver from Taxi Driver, the one who feels the heat in Heat: the one and only Mr. #RobertDeNiro. LINK IN BIO for the world exclusive interview. ✍️ @stuartmcgurkgq 📸 @charliegraystudio #TheIrishman // #GQ Editor @dylanjonesgq
Are you guys a fan of Peaky Blinders? • • • • #mafia #themafia #mob #lacosanostra #gangland #gangster #gangsters #themob #mobmovies #mobmovie #crime #goodfellas #abronxtale #alpacino #fivefamilies #wiseguys #joepesci #sopranos #thesopranos #thegodfather #scarface #bugsy #carlitosway #gomorrah #narcos #gotti #alcapone #martinscorsese #robertdeniro
"Pacino looms like a colossus in a tour de force that can be both hilarious and horrifying, as when Hoffa insists that being more than 10 minutes late for a meeting is code for "fuck you." He also excels in tender scenes with Sheeran's daughter Peggy, played as a child by Lucy Gallina and later by Anna Paquin, whose mute awareness of Sheeran's misdeeds speaks volumes." ▪︎▪︎▪︎▪︎ ▪︎▪︎▪︎▪︎▪︎▪︎▪︎ ▪︎▪︎▪︎▪︎▪︎▪︎▪︎ "That's the movie, a never-boring three-and-a-half-hour epic about a history of American violence, artfully shot by Rodrigo Prieto and with genius editing by Thelma Schoonmaker. Steve Zaillian's probing script allows Scorsese to blend blistering action and comic takes on Mob rituals with raw emotion. It's the shreds of humanity in monsters that scare us because they make us see ourselves in them." ⤵️ Read it here: https://www.rollingstone.com/movies/movie-reviews/the-irishman-movie-review-deniro-pacino-scorsese-902224/ 🔻🔻🔻🔻🔻🔻🔻🔻🔻🔻🔻🔻🔻🔻 #alpacino #robertdeniro #jimmyhoffa #joepesci #martinscorcese #theirishman Follow for more- @alpacinotheking
Way too excited for The Irishman! What about you? .⁠ .⁠ .⁠ #wiseguys #joepesci #robertdeniro #henryhill #goodfellas #abronxtale #thegodfather #irishman #martinscorsese #briandepalma #francisfordcoppola #iheardyoupainthouses #CharlesBrandt
This film is an instant classic. I recommend you watch it on the big screen and again on Netflix when it streams. It was great to hear Martin Scorsese speak in person after the screening about the hardships of making a movie no matter how big a legend you are. @martinscorsese_ @netflix #legend #dga #director #artist #create #alumbrafilms #francreyes #screenwriter #filmmaker #director #newyork #losangeles #producer @lisanunziella
#joker.... on deck
The Irishman @theirishmanfilm A mob hitman recalls his possible involvement with the slaying of Jimmy Hoffa. Streaming November 27 on Netflix. View our IGTV for trailers and tag your friends below. ____________________ #thetrailermaze #irishman #irishmanmovie #moviestowatch #2019movies #movies2019 #abujafct #abuja #movieposters #movieposters2019 #moviecritics #moviereview #upcomingmovies #cinephile #filmography #posters #filmbuff #movieaddict #movielovers #comingsoon
Il #calendarionetflix di novembre 2019. E chi resiste fino al 27? 📺😀 #netflix #theirishman
Never in a million years did I think the first film I was in would be directed by the legendary and brilliant @martinscorsese_ 🎬 Portraying one of the famous Golddigger Dancers, who danced with Dean Martin in the 60's and 70's was magical on all levels. An amazing week on set sharing a scene with Robert De Niro, Joe Pesci, Al Pacino, Bobby Cannavale, and Ray Romano (who requested I tell his fans that he had a fat suit on lol) ... thank you @michaelarnoldnyc.. pinch me! #Theirishman @theirishmanfilm
Late night snack while reading a Life mag about The Mob. Jimmy Hoffa (Union leader) a interesting but stand up guy. I admire Hoffa's contributions for advocating for a union and workers rights. Then connection to the Irish mob,I do not codone organize crime but quite a fascinating history of a stand up guy caught up with the mob. Hoffa's death is still a mystery urban myth is that Jimmy is buried under old New York Giants stadium. Which is proven to be untrue. I am very excited to see Robert De Niro,Joe Pecsi and Al Pacino in The Irish man. #lifemagazine #themob #jimmyhoffa #theirishman #union #teamsters #detroit #latenightsnack #skinnypopcorn #19crimes #redwine #annieshomegrown #tabasco #happy #reading
"This game has got to be about more than winning. You're part of something here... along the way, I want you to cherish it, because when it's gone, it's gone forever" — Tony D'Amato. Al Pacino's 'Any Given Sunday' is streaming on Netflix. #alpacino #anygivensunday #oliverstone #entrepreneurship #coach #jamiefoxx #camerondiaz #theirishman
Can't breath 😩💖
DeNiro y Scorsese ‼️ • • • • • #actor #cine #instacine #pelicula #cinema #famosos #peliculas #hollywood #instacinema #celebridades #pelis #cinefilos #moviebuff #actriz #entretenimiento #actores #cinephile #cinefilia #instamovies #septimoarte #cinefilo #filme #filmes #robertdeniro #martinscorsese #netflix #alpacino #joepesci #clasico
#RobertDeNiro pondering years of working with #martinscorsese at the premiere of #TheIrishman Review and comments coming out later this week for #entertainmentvoice
The Irishman (2019) Not just a modern epic clocking in at 3 and a half hours but a modern masterpiece. This is a huge movie that looks at our choices and the real long term consequences caused by them. Sure it feels long but that is the point, of course everyone in this film absolutely kills it and there are multiple scenes that are absolute punches to the gut filled with tension and emotion. This is a heavy film that will stick with you and grow with you as you revisit it at different stages in your life. Really incredible becoming my current favorite movie of 2019. Overall Grade: A+ Full Review on ButteredPopcornMovies.com #TheIrishman #MartinScorsese #RobertDeNiro #AlPachino #JoePesci #Netflix #MovieReview #Film #FilmInstagram
#Scarface #tonymontana#alejandrososa#businesscasual#theworldisyours#briandepalma#bolivia#scarface#godfather#goodfellas#thesopranos#casino#theirishman#donniebrasco#inthestreetsofthebronx#pushittothelimit#alpacino#eranasiraemaggiu
#WeAreJustWarmingUp Closing October with #IrishMan last night. #RunningMen #RunningFriends #RunningCoach #RunningPhysio #WorkOutRunning #RunningMotivation #FreeToRun #adidasRunners #GoodBoysForLife #GoodBoys4Life #TheIrishMan #Strava #StravaRun #StravaRunning
The Irishman - In Theaters November 01 #RobertDeNiro #AlPacino #JoePesci #MartinScorsese #CharlesBrandt #IHeardYouPaintHouses #Netflix #FrankSheeran #TheIrishman #English #Biography #Crime #Drama
BFI London Film Festival - Robert De Niro Screen Talk (Surprise Appearance!) ---- Fangirl time!: https://www.cate-blanchett.com/2019/10/30/bfi-london-film-festival-robert-de-niro-screen-talk-surprise-appearance/ @cateblanchettcom ---- #bfilondonfilmfestival #cateblanchett #robertdeniro #screentalk #bfi
3 MORE DAYS!! 😱 ... "..Pacino looms like a colossus in a tour de force that can be both hilarious and horrifying, as when Hoffa insists that being more than 10 minutes late for a meeting is code for "fuck you.".." —— Peter Travers for Rolling Stone. ... 'The Irishman', (2019) // Director: Martin Scorsese //©️Netflix
Slab irish agate. Available for sale. #irish #irishrugby #irish_daily #irishinteriors #irishcob #irishhomes #irishtinker #irishsportshorse #irishsporthorse #irishdraught #irishterrier #irishman #irishdancing #irishsetter_feature #ireland #discoverireland #workout #photooftheday #stones #stonesculpture #stonesour #mandalastones #paintedstones #fossilsecond #gemstonesjewelry #healinggemstones #coloredgemstones #naturalgemstones #gemstonesindia
@b3organ & @onekayhz directing at @daptonerecords last night for some upcoming videos. More to come shortly. #thejayvons #lacastanya #theword #daptone #italiandirectors #theirishman
Congratulations to the cast and crew of @theirishmanfilm. The film has earned the #criticschoice Seal of Distinction from the Critics Choice Association! 🎥 In theaters November 1, on @netflix November 2. . . @netflixfilm @martinscorsese_ #martinscorsese #robertdeniro #alpachino #joepesci #netflix #movies #film #nowplaying #comingsoon #criticschoiceawards
Some of my favorite clips of the Great interview for The Irishman of Al, Robert and Ray. @thetodayshow 🎥 Watch the full thing here: https://youtu.be/CPvXzrvSb1w - @alpacinotheking #alpacino #robertdeniro #martinscorcese #rayromano #mylovealpacino
De Niro and Pesci... it doesn't get any better than this! 😎🔥 •••••• 📸 Repost from @theirishmanfilm 👌🏼 - For more daily De Niro posts, follow me @robertdenirodaily! 🎬 •••••• #robertdeniro #deniro #greatestactor #joepesci #film #movies #behindthescenes #actor #legend #2000s
Wow! It's finally here! ! Nov. 1st! Be sure to see it. 🎬😎 Grateful for the opportunity to be a part of it, thank you #grantwilfreycasting!
Ex-Teamsters Union President Jimmy Hoffa was last seen in public on July 30, 1975, at the Machus Red Fox restaurant in suburban Detroit. Hoffa desired a return to power, but Mob figures wanted the corrupt Frank Fitzsimmons to remain as union chief. Suspects in Hoffa's apparent murder include New Jersey mobster Salvatore Briguglio and Philadelphia hit man Frank "The Irishman" Sheeran. Sheeran's claim to have killed Hoffa is the basis of the new Martin Scorsese film #TheIrishman, due to hit Netflix on November 27. Now on display on the Museum's second floor are three artifacts connected to Jimmy Hoffa, including this bumper sticker from 1975. The Teamsters Union distributed copies of this bumper sticker in mid-August 1975, days after the union's ex-president, Jimmy Hoffa, vanished, seeking phoned-in tips on his whereabouts. The effort failed to solve the mystery of his disappearance.
At the world premiere of @netflix new movie #TheIrishman! Watch it this Friday on #Netflix! #Event #Work #Publicist #Movie #LosAngeles #November
Over a decade in making and 'The Irishman' is FINALLY here! As happy as I am for fans and audiences who get to be alive at a time when an epic like this is unleashed, I can honestly say I'm even more thrilled for Marty and company that it all finally came together for THEM. With all the set backs and time going by, this film almost didn't happen. I'm so grateful it did! 🙏🏻 ... 4 more days to go until 'The Irishman' officially hits theaters! Here's a throwback of Al & Bob taken during the filming in 2017. ☺️
This was taken Thursday, October 24th for the #SAGAFTRA showing of #TheIrishman at #AMPAS. I'm proud to tell #RobertDeNiro #BobDeNiro #BoobyDeNiro that I DOUBLED THE WAGES FOR ALL THE TAXI DRIVERS IN LA to be #MrDeNiro 's actress in one of his movies. (With the help of three Mayors and three City Councils from 2003-2009.) I also helped to DOUBLE the wages for all the background actors, so our lead actors would look cool on our sets. (By writing the Governors in 2005 after I heard horror stories from background actors when I worked on "Shark" with #JamesWoods @realjameswoods #JimmyWoods , so that the next time we worked together the lead actors would look cool on our sets.) 👉👉👉👉👉CAN WE GET A REUNION OF #MAXANDNOODLE , PLEASE? 🌼🌹☮️⚖️♥️🏆🌈⭐🕊️🦅📿💂🍀🤩 #KillersOfTheFlowerMoon _________________ #DavidGrann _________________ #EricRoth _________________ #Scorsese _________________ #MartinScorsese It's ANDREA CALABRESE'S TURN TO BE ADDED TO THE CAST LIST, PLEASE. Can you please link our IMDb's , so I can see "Killers of the Flower Moon" on my IMDb at: Http://imdb.me/andreacalabrese #IveEarnedIt ♥️🕊️🍀⭐🌼☮️⚖️🏆🌈
We are going live at 6:10pm on MUSE TV to review #TheIrishman with special guest #LuisLecca from #NuketheFridge!!
What upcoming November releases are you excited to see? ⠀ Follow @filmarkable for more 🎬 😀
robert de niro 🤬😎👌🙌 : : ,,,,,,,,,,,,,,,,,,,,,,,,,,,,,,,,,,,,,,,,,,,,,,,,,,, : : credit by• @ryan_al_sha3r 👐• : : ,,,,,,,,,,,,,,,,,,,,,,,,,,,,,,,,,,,,,,,,,,,,,,,,,,, #godfather #robertdeniro #movies #taxidriver #heat #joker #thekingofcomedy #casino ,,,,,,,,,,,,,,,,,,,,,,,,,,,,,,,,,,,,,,,,,,,,,,,,,,,,,,,,,,,,,,,,,,,, : : •you talkin'to me ?•🤨
I will be seeing The Irishman in theaters tomorrow night!! I am so fucking excited that I can finally after so long see this film in theaters where it is truly meant to be seen 👏🏼🔥 •••••• 📸 Robert De Niro and Joe Pesci photographed for The Irishman, on Netflix November 27th - For more daily De Niro posts, follow me @robertdenirodaily! 🎬 •••••• #robertdeniro #deniro #greatestactor #film #movies #behindthescenes #netflix #actor #legend #joepesci #martinscorsese #2000s
Hey all you scary folks - after the lashes come off and the capes have been put away for another year, go see a movie! This is the time of year when all the Oscar contenders release and so there's plenty to chose from. Three not to be missed open tomorrow night! At the top of everyone's list should be The Irishman, it may well prove to be @martinscorsese_ 's best film and that is certainly saying something!! Thing is, it's a Netflix film and will only have a very limited run in theatres so you need to run and get your tix, this is definitely a film you will want to see on a big screen in a darkened theatre! - Harriet is the wild story about that true American heroine you may not have heard too much about but ought to know everything about, exciting performances from all around led by @cynthiaerivo as well as direction keeps your eyes glued to this action/history drama and after the show, you will want that face on your twenty dollar bill, like yesterday! (I think it has been postponed to 2028????!!!) - Finally, if you're a fan of movies like Chinatown and LA Confidential, well then ya gotta see Ed Norton's Motherless Brooklyn! Fast talking, slow paced in the good way, it is stunning to look at and the story twisted and complex, the performances excellent, this one is only in theatres, but don't wait till you've heard all the twists from your friends. Let's all go out and share these experiences in a theater, there's nothing like it! Go see a movie 😊 #actor #performer #moviegoer #film #movies #tv #stage #theatre #casting #cinema #moviehouse #filmpalace #harriet #motherlessbrooklyn #martinscorsese #kasilemmons #ednorton #robertdeniro #alpacino #joepesci #harveykeitel #cynthiaerivo #janellemonae #leslieodomjr #willemdafoe #alecbaldwin #gugumbatharaw #academyawards @theirishmanfilm @harrietfilm @motherlessbklyn
The guys are reunited tomorrow. Holy sh*t. #TuffGuyMedia #netflix #martinscorsese #robertdeniro #joepesci #alpacino #movie #italian #american #newyorkcity #newjersey #goodfellas #godfather #scarface #mob #mafia #gangster #crime #joker #entrepreneur #florida #film #cinema #likeforlikes #content
Today's the day kids. The Irishman. Starring Cliff Moylan. In theaters today. #cliffmoylan
It's here! The episode critics are calling "Not The Worst!" Click the link in our bio to watch the sketch! We had an absolutely unbelievably fun time with one of the best actors in the biz Paul Ben-Victor who is in the new @Martin scorsese_ @netflix movie @theirishmanfilm which hits theaters Tomorrow!! Go to 2buffoons.com to subscribe and stay up to date on all things buffoon-related HUGE THANKS TO @wearesilvernyc and @cam_darwin & @chrislane._ for filming #comedy #fun #halloween #sketchcomedy #celebrityinterviews #gethard #actors #thewire #thesopranos #dannydevito #trickortreat
Have a happy Halloween 🤡🤡🤡 #joker #joaquinphoenix #toddphillips #markhamill #heathledger #johndimaggio #jacknicholson #batman #dc #dceu #shazam #kevinconroy #benaffleck #robertdeniro #martinscorsese #ragingbull #taxidriver #thekingofcomedy #happyhalloween #themaster #gladiator #walktheline #halloween #inherentvice #youwereneverreallyhere #her #detectivecomics #film #marvel
Looks Like 3 Of My All Time Great Actors Are At It Again!!! Time To Get The Cigars And The Swear Box Out Then....Looks Like It's Going To Be An Awesome Film.... Can't Wait To See This, My Type Of Movie!!!!😎👀🕴️🕴️🕴️🕴️🍕💥💥💥💥💥💥💥💥💥
I am SO fucking excited to be seeing The Irishman on Friday!! 😱😱 •••••• 📸 Robert De Niro and Al Pacino in The Irishman (2019) 🔥 - For more daily De Niro posts, follow me @robertdenirodaily! 🎬 •••••• #robertdeniro #deniro #greatestactor #film #movies #behindthescenes #actor #legend #2000s
Al Pacino's first scene in #TheIrishman 💯 Hi Frank, this is Jimmy Hoffa! Are you ready for The Irishman folks? Some trivia to follow without spoilers. This scene happens almost 45 minutes into the movie & this is when the character of Jimmy Hoffa is introduced 💯 Remember that time when you first read that Martin Scorsese is planning a movie with Al Pacino, Robert De Niro & Joe Pesci together? Cut to present, watch The Irishman with a big smile on your face knowing that dreams do come true. This is no ordinary movie, these are no ordinary actors & film-makers. When the movie ends you won't only be clapping for Pacino, Pesci, De Niro & Scorsese but for Steven Zaillian, Thelma Schoonmaker, Rodrigo Prieto & the rest of the cast & crew as well. And a big thank you to @netflix for supporting this project. A whole generation of Cinema lovers would bless you for this for ages. Does this feel like an exaggeration? Naah, these guys are just getting warmed up, give them a project, let them act & direct & they would again surprise you. To the love of Cinema, watch The Irishman on the big screen & take everyone you think appreciates good Cinema with you. So, would you like to be a part of history? Run to the nearest Cinema where you find The Irishman. 💯💯 "He likes to talk, don't he" 🤣 THE IRISHMAN 🌟🌟🌟🌟🌟