Photo Gallery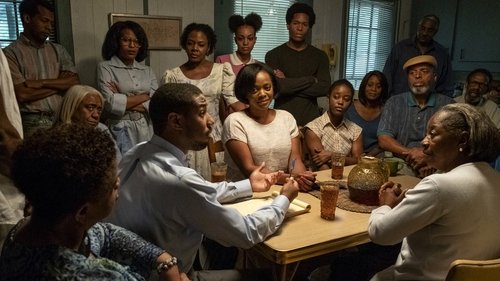 👀 Congratulations @iamjamiefoxx 🥳🎉🙌🏾💪🏾✊🏾🎥💯 #hiphopistheculture #jamiefoxx #sagnominations #justmercy
⬇️ 💯 #Repost @strombo (@get_repost) ・・・ Justice does not come easy. You have to fight for it Join me, @michaelbjordan and the cast of #JustMercy and fight wrongful conviction in Canada by supporting @innocencecanada . Because freedom isn't free. Click here: innocencecanada.com/donate #JustMercyNOW
#JustMercy, based on a true story, arrives in select theaters December 25, everywhere January 10. Visit justmercy.eji.org to learn more about the book and film.
Big bruh the time & effort you put into embodying Walter McMillan was truly incredible. Telling his story & sharing his essence on the big screen was mesmerizing to watch! Very happy & proud to have you apart of this import project CONGRATULATIONS @iamjamiefoxx on your @sagawards nomination!! #sagawards
Yesterday I had the absolute HONOR AND PRIVILEGE to be amongst the first to screen the film #JustMercy in the presence of Michael B Jordan himself. This film sheds light on the Alabama Department of Corrections and the founder of the #EJI Bryan Stevenson. Working for the ADOC, this movie gives me a whole new appreciation for my job as a Nurse and my clients. Please support this film in January!! #OscarWorthy
Discover Bryan Stevenson's remarkable story in #JustMercy. See it in select theaters Dec 25th, everywhere Jan 10th. #JustMercyFilm #JamieFoxx #MichaelBJordan #BryanStevenson #D3EG
12 Days of Christmas- Day 12🎄 "Just Mercy" is the shirt of the day on December 22nd. On sale Sunday for ONLY $22 with Free Shipping. No code needed. This premium buttery-soft, peach colored tee is a unisex fit and will not shrink. S-XL. www.bellandmay.com FREE 1-2 Day SHIPPING. . #bellandmay #12daysofchristmas #freeshipping #sale #giftsforher #giftguide #tshirts #graphictees #ootd #faith #mercy #stockingstuffers #positivevibes #womenoffaith #worship #christmasgifts #shopsmall
Just Mercy out this Christmas limited release and nation wide January 10. Life fulfilling film ... @michaelbjordan brilliant in front of and behind the camera. @justmercyfilm
T-minus 4 more days ladies and gents for the limited theater release of "Just Mercy"! Also check out "Richard Jewell" if you haven't already...it's a powerful film that makes you think for a moment ;) #justmercyfilm #richardjewell #clinteastwood #setlife #actorlife
Cop the book just before the movie hits theaters. #JustMercy by #BryanStevenson . . Bryan Stevenson was a young lawyer when he founded the Equal Justice Initiative, a legal practice dedicated to defending those most desperate and in need: the poor, the wrongly condemned, and women and children trapped in the farthest reaches of our criminal justice system. One of his first cases was that of Walter McMillian, a young man who was sentenced to die for a notorious murder he insisted he didn't commit. The case drew Bryan into a tangle of conspiracy, political machination, and legal brinksmanship—and transformed his understanding of mercy and justice forever. Just Mercy is at once an unforgettable account of an idealistic, gifted young lawyer's coming of age, a moving window into the lives of those he has defended, and an inspiring argument for compassion in the pursuit of true justice. . . #mahoganybooks #blackbooksmatter #michaelbjordan #justmercymovie #nyt
Christmas Day limited release. JUST MERCY. January 10th wide release. @justmercyfilm #justmercy
#MBJ at a special screening of #JustMercy in Montgomery, Alabama 💥💥💥
Check out these pictures from last night where we hosted a Special Screening of #JustMercy with artists, organizers, and thought leaders including: Actress & Activist, Dawn-Lyen Gardner; Actor, Michael Ealy; Activist, Richie Reseda; Executive Producer, Niija Kuykendall; and moderated by Rolling Stone Senior Writer, Jamil Smith.
Pre-screening movie before Christmas premiere! Amazing true story of Walter Mcmillian's exoneration by civil rights lawyer Bryan Stevenson portrayed by @michaelbjordan as adapted from book Just Mercy. I love it for many reasons including how protagonist Jaime Fox, resembling a Super Mario Brother @jaime_foxx2 , marvels up at an opening in the sky before his life (Mcmillian's) crashes down like a giant tree! Thats why i #representjustice @innocenceproject and #representjusticecampaign #stopwrongfulconvictions #survivor #fightptsd #actualinnocence #jaimefoxx #michaelbjordan #kimkardashian #innocenceproject
Last night I got to see an early screening of the movie Just Mercy. It stars Michael B. Jordan, Jamie Foxx, and Brie Larson. It is based on the book by Bryan Stevenson, who started the Equal Justice Initiative in Montgomery, Alabama. It was a phenomenal movie! And after it was over, Bryan Stevenson and Michael B. Jordan came out and spoke. It was so cool! I wanted to meet them so bad, but I didn't get to. But this nice lady gave me this huge poster which I love. She said I might not have gotten to meet Michael B. Jordan, but I could take him home with me 😂. The movie comes out on January 10 and all of you should go see it! It is a really important movie. #vinylkid #moviekid #vinyligclub #justmercyfilm #michaelbjordan #jamiefoxx #brielarson #bryanstevenson @justmercyfilm
Repost @lakers | It was great having @michaelbjordan stop by HQ to talk to the guys about his impactful new film, #JustMercy
Repost from @justmercyfilm: Thank you for having us Newark! Bryan Stevenson, Michael B Jordan, Rob Morgan & Tim Blake Nelson had a wonderful time at the community screening of #JustMercy. @EJI_Org In cinemas February 2020.
Here we go! #WhatIsYourSomething #JustMercy @JustMercyFilm #StayTuned #ComingSoon
Believe 🙌🏻💙 #Repost @scottbudnick1 with @get_repost ・・・ Today 11 incarcerated young men and woman were surprised and taken out of the Ventura Youth Correctional Institution- for 8 hours - to go down to the Lakers practice facility to ball with the team. All as part of our Represent Justice campaign to make impact and support the Jan 10th release of "Just Mercy". First surprise - @michaelbjordan showed up and dedicated two hours of his time simply to give love, inspire and dig deep with the young men and woman. Then, the Lakers blessed them with new Lebron shoes, jerseys and swag. Lakers Legends Robert Horry and Meta World Peace came out to coach a 5 on 5 Play for Justice game and have a roundtable discussion. And just when it couldn't get any better - current Lakers Players came out for a session with the youth. Tonight they are back in a jail cell - temporarily- but with hope, inspiration and a continued path of transformation. All are coming home soon. All 11 were picked because they are computer coders, college students and mentors - all while behind bars. Thanks to @lakers, @kingjames, @troydaniels30, @kuz, @dwighthoward for all the love and support. The smiles and laughter today was healing for all. #JustMercy #RepresentJustice @cacorrections
It was great having @michaelbjordan stop by HQ to talk to the guys about his impactful new film, #JustMercy
Last night we hosted a family and friends advanced screening of the upcoming film #JustMercy and it was incredible. This movie is a must see; it challenges us to not just talk but to act. @michaelbjordan as #BryanStevenson is inspiring, and @iamjamiefoxx embodies #JD. In theaters everywhere January 17th
TWO DAYS....TILL IT HIT THE BIG SCREEN IN LOS ANGELES AND IN NEW YORK CHRISTMAS DAY..... DEC 25TH📽🎥📸 I HAD THE AMAZING OPPORTUNITY TO DO HAIR ON THIS FILM.... THANK YOU @hairbylawrencedavis for asking me to be your Right hand Woman on this impactful film. Those in #newyork and in #losangeles ...GO SEE THIS FILM...ITS ONE THATS BASE ON A TRUR STORY...SAD TO SAY THE STORY IS STILL HAPPENING IN OUR JUSTICE SYSTEM BUT TO SEE ONE MAN FIGHT FOR ONE MANS FREEDOM...GIVES HOPE.... CHECK IT OUT @iamjamiefoxx @karankendrickofficial @michaelbjordan @shadowflack @destindaniel @osheajacksonjr @brie_lawson #dec25 #film #movie #hairstylist #filmhairdesigner #hairdesigner #hairdepartment #monab🐝
☁️ Brie for 'Jimmy Kimmel Live' (2019). Via @ninapark Instagram 😊❤️ — I'm really close to 100 followers :) I didn't make this account for likes and followers but I appreciate it 💛 — #brielarson #photoshoot #captainmarvel #caroldanvers #unicornstore
Break down of his career
Mike stopped by @lakers to discuss his new movie 💜💛 #MichaelBJordan #TeamMBJ #LebronJames #Lakers #JustMercy
📸 Brie photographed for InStyle Magazine (2019). — #brielarson #photoshoot #captainmarvel #caroldanvers #unicornstore
Here we go! #WhatIsYourSomething #JustMercy @JustMercyFilm #StayTuned #ComingSoon
For the powerful film "Just Mercy," director Destin Daniel Cretton's team kept the acting and camerawork front and center while boosting the story's emotions through design. For more on #JustMercy, visit the link in bio.
🎄 Brie at the 'Captain Marvel' premiere (2019). — What an actual goddess omg I don't know why the filter makes the pictures a little blurry 🤷‍♀️ I guess I'll change my theme soon. — #brielarson #photoshoot #captainmarvel #caroldanvers #unicornstore
Brie en la entrevista para "On The Red Carpet" Dice que no se identifica con toda la "Cosa del ganador del Oscar". Ella solo esta tratando de ser la mejor actriz posible mientras entrega mensajes poderosos a la audiencia ✊🏼 #BrieLarson #JustMercy #brielarson #movie #actor #proudofbrie #respectbrielarson #inspiration #girlpower #motivation #goddesslarson
Before I go to bed, I have to say thank you. When I landed in GA, I was greeted with the news that the advanced screening of #JustMercy for my hometown is #SoldOut 🙌🏾🙌🏾🙌🏾 Scientific proof that #MyHometownIsBetterThanYours. Because of the demand for tickets, we had to increase capacity 3 times over the past 24 hours! Tickets went on sale yesterday afternoon👊🏾 Thank you for your consistent support. I hope to continue to make you proud❤️ #FoteValley #JustMercy #WhatIsYourSomething #MinnieMcMillian #SeeYouFriday! #MerryChristmas ❤️
Tomorrow's the day!!! @justmercyfilm limited release in LA & NY! Get your tickets and go see this film. Most important film I've ever been apart of. Out everywhere January 10. #JustMercy
After 45 years in prison, Clarence Henderson received his second chance. "I'm so blessed to be home for the holidays." . #secondchances #reentry #criminaljusticereform #endmassincarceration #werepjustice #justmercy
Every generation has its hero. #WBPartner You guys know how passionate I am about justice and speaking for the silenced. I cannot wait to see Bryan Stevenson's remarkable story in @justmercyfilm . Catch it early in LA and NYC on Christmas and everywhere January 10! @eji_org https://www.justmercyfilm.com/?tickets
100 FREE TICKETS have been donated to our ministry to see this movie this Sunday, December 29th, 7:00pm, AMC 13 Lincoln Center in Manhattan. Thanks to @robinmware If you want to get a seat, DO NOT inbox me, but email [email protected] ASAP! We cannot guarantee some will be available, so don't wait around. Trust me! They are moving quickly. #justmercymovie #justmercyfilm #justmercybook #justmercycast
On the twelfth day of giving the BE Board gifted @be_warnerbros members and @wbcareers employees...an invite to a special @justmercyfilm screening on 1/06/20 at the Steven J. Ross Theater. After the screening there will be a star studded panel with members cast members from the movie! HAPPY HOLIDAYS and we hope to see you there! 🙌🏽💜 #WBLife #12daysofgiving #JustMercy
#AlBeez 🐝 in and around #SoCal, Don't miss the most anticipated film 🎞 closing out 2019 @JustMercyFilm, starring @iamjamiefoxx & @michaelb4jordan. A very special opening tomorrow Dec 25th with limited engagement at #ArcLightHollywood! Get your tixs NOW for this special engagement 💻 bit.ly/34t7GA5 or visit 💻www.ArchlightCinemas.com and reserve your tixs. For the rest of the 🌎 #JustMercy hits theaters January 10, 2020. #JamieFoxx • #MichaelBJordan • Love & Light • @OfficialAlBSure • @LoveandRnBRadio Promo #ChristmasDay
Beautiful Minds, after you have enjoyed celebrating Christmas or Hanukkah please take the fam & friends to see this dynamic film. I had the privilege to see it early @wbpictures studios and it was phenomenal. As a lawyer I found it riveting! Please support greatness! Jamie, @michaelbjordan @brielarson #BryanStevenson @iamcharlesdking @staymacro et. al!! #Repost @iamjamiefoxx ・・・ Tomorrow's the day!!! @justmercyfilm limited release in LA & NY! Get your tickets and go see this film. Most important film I've ever been apart of. Out everywhere January 10. #JustMercy
Repost from @jungletography‼️ . . . Eleven incarcerated young men and women from Ventura Youth Correctional Institution were surprised with an early Christmas gift on Monday with a field trip to the Lakers practice facility in El Segundo where they were able to meet the team and play in a Play for Justice five-on-five basketball game. . . . 📍LINK IN BIO to READ full story ____________________________________________ #MichaelBJordan #JustMercy #Lakers #WeRepJustice #RepresentJustice #Incarcerated #Youth #Prison #Freedom #Hope #Redemption #ScottBudnick #PlayforJustice #JuvenileJustice #NBA #CYA #YoutuAuthority #DJJ #CaCorrections #Jungletography #50Mil.
SEE #JustMercy ~ A remarkable film about a remarkable man, #BryanStevenson doing extraordinary work. Opens in LA and NY on 12/25, and EVERYWHERE 1/10/20. #MichaelBJordan #JamieFoxx #EqualJusticeInitiative #SupportBlackFilms #ByAnyMeansNecessary✊🏿#BlackFilmsTravel🖤
Jamie Foxx and Michael B. Jordan see God's work in their new movie, 'Just Mercy' The link to this interview will be posted in my bio 🖤 #MichaelBJordan #TeamMBJ #JamieFoxx #JustMercy #LATimes
#Repost @thelinksinc with @get_repost ・・・ #Repost @justmercyfilm with @get_repost ・・・ Be the first to see #JustMercy in LA and NYC on December 25, everywhere January 10. Get tickets now. #LinkInBio Los Angeles and New York!! After you have opened your presents, stuffed your bellies and relaxed a bit, grab the family and head to the movies!! The rest of us will have to wait until January 10th but your time is TOMORROW!! Our @brooklynlinks member Sonya Lockett has been making waves promoting Just Mercy recently as the Chief Impact Officer of One Community (fka Good Films). Just Mercy stars Michael B Jordan, Jamie Foxx and Brie Larson "A powerful and thought-provoking true story, "Just Mercy" follows young lawyer Bryan Stevenson (Jordan) and his history-making battle for justice. After graduating from Harvard, Bryan might have had his pick of lucrative jobs. Instead, he heads to Alabama to defend those wrongly condemned, with the support of local advocate Eva Ansley (Larson). One of his first, and most incendiary, cases is that of Walter McMillian (Foxx), who, in 1987, was sentenced to die for the notorious murder of an 18-year-old girl, despite a preponderance of evidence proving his innocence and the fact that the only testimony against him came from a criminal with a motive to lie. In the years that follow, Bryan becomes embroiled in a labyrinth of legal and political maneuverings and overt and unabashed racism as he fights for Walter, and others like him, with the odds and the system stacked against them." #linksinc #bklinks #justmercy
New Photos For #JustMercy with Michael B. Jordan, Jamie Foxx, Brie Larson & Rob Morgan. The film will have an Oscar-qualifying December 25 limited release before going wide January 10, 2020. A black man wrongly accused of murder spends six years on death row before a lawyer with the Equal Justice Initiative gets him exonerated Foxx received a #screenactorsguild (SAG) nom for Outstanding Performance by a male actor in a Supporting Role.