Photo Gallery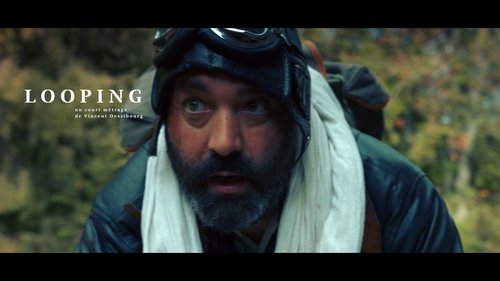 The Hawk 2.0. @0animated . .Sound on. . #blue #glass #octane #render #rendering #animation #gfxtech #experiment #3d #rolling #virals #cinema4d #dynamic #video #loop #viral #art #design #pendulum #trending #copper #oddly #satisfying #addictive #watch #repost #like #asmr
Byte has released new beta invite codes to current testers. The codes can be used by both iOS and android, byte recommends android users as they are low on numbers.
illusions by @zachking
Day 06 #30daychallenge #smallanimation #flossdance #christmasiscoming #reindeerready #funnydance
Here's yet another use of the free Sample of the Month from @janimakesmusic. Visit our website and get samplin'!! We wanna feature YOUR jam! ❤️👽🚀 #welcometospacelounge #haveyoubeenfound — From @brosk.ghostie: — Made a little jam with the Sample of the Month on the @welcome.to.space.lounge website. I ran the samples through cassette before sampling into the OP-1, but I'm sure it's impossible to tell. Oh wells. Big thanks to @janimakesmusic for providing it! Peace. • • • • • • #spaceloungesotm #welcometospacelounge #sampling #lofi #lofibeats #lofimusic #lofihiphop #chillhop #triphop #teenageengineering #op1 #op1andchill #teoperator #smalloperations #vibes #feels #hiphop #drummachine #cassetteculture #synth #synthesizer #beatmaking #musicproducer #bedroomproducer
Share your music using #riffs4u & Join me in finding new musicians everyday 👉🏻 @riffs4u 👈🏻 🎸 🎸 Great playing as always @stephstringsmusic 👏🏻 🎸 🎸 #acousticguitar #fingerstyle #acoustic #guitarist #guitarplayer #femaleguitarist #femalemusician #femaleguitarplayer #looper #loop
check your emails, you can now invite 2 of your friends to byte! byte by @mauro.mp4
Field Object 3 / / / #artgallerynyc #parametricdesign #mdcommunity #visual_creatorz #artofvisuals #designinspiration #motiongraphics #uncanny #motionmood #mograph #architecturevisualization #kineticsculpture #motionmate #parametricism #motionographer #mgcollective #galleryart #installation #nexttoparchitects #superarchitects #gsgdaily #installationart #designboom #motionographer #visualmobs #graphicgang #thegraphicspr0ject #motiondesign #abstractsculpture @motionmate @design @littleblackbox.ny @welcome @superarchitects
By @dennishoogstad:⠀ ...⠀ "A sneaky little window. 🤫⠀ .⠀ .⠀ .⠀ .⠀ #motion #motiondesign #motiongraphics #animation #aftereffects #mgcollective #mograph #motionlovers #motionmate #motiongraphics_p #plsur #socfeature #weloveanimations #yownw #designsheriff #simplycooldesig #motion_easy"
The Gadget v.5.0. @animated.content Sound on 🔊🔊🔊 . . . #green #blue #octane #render #rendering #animation #gfxtech #experiment #3d #cut #virals #cinema4d #slice #slime #loop #viral #art #design #wire #trending #volume #oddly #satisfying #addictive #watch #repost #like #share
Come out to my Campaign Kickoff Party to hear musicians like: Mad Mike Martinez! @madmike_nbl is the MC for the alternative hip hop band @naturalbornleadersband. This Asheville act has been making major waves touring from coast to coast since they entered the scene a few years ago and Mike has deservedly become a staple in our local scene. In addition to being an all around awesome dude I'm glad to call a friend, Mike is bursting with so much creativity that just one project couldn't his artistic output, so he's been performing solo doing a live looping show incorporating electronic elements with his guitar and vocals. Y'all need to hear his combination of psychedelic loops, soul and hip hop to truly grasp it, so make sure to be there on 12/18 to catch his set at @thegreyeagle for my Campaign Kickoff Party. He'll be closing out the show and keeping the party going strong until the very end of the night.
byte by @alleyredd
First impressions only! Without thinking too hard, more just feeling, what does this sound like to you? What images, ideas and thoughts come to mind when you hear this? Any answer is correct. Let me know how you connect with this in the comments. 🎶😌🎶 Tap @dylangalvin . . . . . . . . . . . . . . #acousticguitarcover #acoustic #acousticguitar #acousticmusic #lyricsoftheday #lyricsmatter #singersongwriter #singersofinstagram #losangelesmusic #corporateentertainment #spotifyartist #musiciansofinstagram #musician #singer #guitar #cover #song #artist #singing #instamusic #sing #guitarist #folkguitar #loops #livelooping #medioambiente #sweden🇸🇪
Made a little jam with the Sample of the Month on the @welcome.to.space.lounge website. I ran the samples through cassette before sampling into the OP-1, but I'm sure it's impossible to tell. Oh wells. Big thanks to @janimakesmusic for providing it! Peace. • • • • • • #spaceloungesotm #welcometospacelounge #sampling #lofi #lofibeats #lofimusic #lofihiphop #chillhop #triphop #teenageengineering #op1 #op1andchill #teoperator #smalloperations #vibes #feels #hiphop #drummachine #cassetteculture #synth #synthesizer #beatmaking #musicproducer #bedroomproducer
byte tutorial byte by @joshdarnit
🎅REAL NEW FOLLOWERS FAST🎅 . Join us to GAIN 👉🏽New Active Followers/Make New Connections . 🎄Go to @loopymommas 🎄Follow the easy steps on their ➡️Gain New Followers post~That's It🙌🏼😊 ✨Thank You for Looping with us!✨ • • #fastloopfriends #happyholidays2019 #loopymommas #followforfollow #followloop #happylooping #megafollowloop #megafollowtrain #megalooping
Codfish-Take it back🔥🔥 . . . #beatbox #beatboxlifestyle #newbeatbox #beatboxlove #beatboxindonesia #beatboxer #beatboxing #beatboxers #swissbeatbox #music #trap #freestyle #beat #beats #art #musician #artist #instamusic #dance #voice #humanbeatbox #beatboxfamily #explore #loopstation #napom #explorepage #codfish #codfishbeatbox #Followforfollow
➡️➡️ⓉⒽⒺ ⓁⓄⓄⓅ ⒾⓈ ⓁⒾⓋⒺ⬅️⬅️ . . 1️⃣. Follow everyone @themarvelousloop is following! 2️⃣. Share our page and tag us! 3️⃣. DM us to join in on our next loop. 4️⃣. Check out our highlights to ensure you can participate. . . DO NOT FOLLOW TO UNFOLLOW YOU WILL BE BLOCKED WITHOUT WARNING. . . #loop #loops #magicloop #looper #followloop #followbacknow #followyou #loop #gainfollowersquick #gainingfollowers #authenticfollowers #follow4followback #followersinstagram #followbacknow #loopcommunity #loops #megaloops #megaloop #follow #followloop #themarvelousloop #newloop #gainloop #liveloop #gaintrain #smallbusiness #businessloop #activefollowers #activeaccounts #worldwideloop #newfollowloop
➡️🅆🄴🅁🄴 🄻🄸🅅🄴⬅️ . . LOOKING TO BOOST YOUR FOLLOWERS? JOIN OUR LOOP AND START GAINING! SIMPLY FOLLOW THE INSTRUCTIONS BELOW ⬇️ . . 1️⃣. 𝗙𝗼𝗹𝗹𝗼𝘄 𝗼𝘂𝗿 𝗽𝗮𝗴𝗲: @loopersloop 2️⃣. 𝗙𝗼𝗹𝗹𝗼𝘄 𝘄𝗵𝗼 𝘄𝗲 𝗮𝗿𝗲. - we will check! 3️⃣. 𝗗𝗠 𝗧𝗛𝗘 𝗣𝗔𝗚𝗘 𝗧𝗢 𝗝𝗢𝗜𝗡 - 𝗣𝗟𝗘𝗔𝗦𝗘 𝗘𝗡𝗦𝗨𝗥𝗘 𝗬𝗢𝗨 𝗥𝗘𝗔𝗗 𝗢𝗨𝗥 𝗛𝗜𝗚𝗛𝗟𝗜𝗚𝗛𝗧𝗦. . . ⚠️YOU MUST BE ABLE TO POST OUR LOOP ONTO YOUR GRID APON JOINING⚠️ . . #loop #gainfollowersquick #gainingfollowers #authenticfollowers #follow4followback #followersinstagram #followbacknow #loopcommunity #loops #megaloops #megaloop #follow #followloop #loopersloop #newloop #gainloop #liveloop #gaintrain #smallbusiness #businessloop #worldwideloop #worldwide #newfollowloop
🎢 #londres #ldn #london #londonlove #feteforaine #hydepark #hydeparkwinterwonderland #winterwonderland #christmas #xmas #party #fun #dimanche #sunday #manege #picoftheday #funday #weekend #holidays #horse #horses #visitlondon #blusky #bluesky #happy #funny #winterwonderlandlondon #winterwonderland2019 @hydeparkwinterwonderland
🎵👁‍🗨some pieces from this weekend ◾️(covering @charlottedaywilson here). Thanks so much to everyone that came out! . . . . . #vancouver #vancouvermusic #vancouvermusic #vancouvermusicians #musicofinstagram #charlottedaywilson #ableton #livelooping #looping
🎅REAL NEW FOLLOWERS FAST🎅 . Join us to GAIN 👉🏽New Active Followers/Make New Connections . 🎄Go to @loopymommas 🎄Follow the easy steps on their ➡️Gain New Followers post~That's It🙌🏼😊 ✨Thank You for Looping with us!✨ • • #fastloopfriends #happyholidays2019 #loopymommas #followforfollow #followloop #happylooping #megafollowloop #megafollowtrain #megalooping
🎅GAIN REAL FOLLOWERS FAST🎅 . . ⚠️Kindly READ Full Instructions⚠️ . . Want to GAIN New Active Followers/Make New Friends✨ . . 🎄Like & Save This Post 🎄Follow @loopymommas 🎄FOLLOW Everyone @loopymommas is following ➡️Comment "Best wishes and Happy Holidays Friends" on This Post + Tag Friends and everyone will follow you back . . Please allow 24 hours for everyone to follow back! And make sure you are following everyone @loopymommas is following before commenting • • 🌟NEXT🌟 Go To 👉🏼 @women_follow_loop complete the easy steps on their Loop Post • • 💗Hosted by 20+ Friends💗 . PLEASE DO NOT FOLLOW TO UNFOLLOW WE ARE TRACKING! 👀 . ✨Thank You for Looping with Us✨ #fastloopfriends #happyholidays2019 #followforfollow #happylooping #followtrain #followfriends #megafollowloop #followersforfollowers #likeforlike #commentforcomment #megafollowtrain
🎅REAL NEW FOLLOWERS FAST🎅 . Join us to GAIN 👉🏽New Active Followers/Make New Connections . 🎄Go to @loopymommas 🎄Follow the easy steps on their ➡️Gain New Followers post~That's It🙌🏼😊 ✨Thank You for Looping with us!✨ • • #fastloopfriends #happyholidays2019 #loopymommas #followforfollow #followloop #happylooping #megafollowloop #megafollowtrain #megalooping
Nessie review. During my visit to Hansa Park last summer I got to ride this classic schwarzkopf 3 times. The ride is great from start to finish. This ride is perfect for a first coaster that goes upside down. The best part of the ride is ofcourse the loop. It is forcefull and cool with the Vekoma Family coaster going through. The hill after de midcouse gives surprisingly great airtime. The rest of the ride is tame however a lot of fun. I love the area where it sits in and the color sceme. I did find it weird why the brakes in the tunnel are SO LOUD. like I want to keep my ears thank you. Also there was just one operator in the whole station. He was sending those 2 trains like crazy (like really great). The wait was just a station wait while Kärnan an Novgorod had at least a 50 min queue. To conclude: I really enjoyed this ride, smooth, forcefull, fun and good themed. Would like to ride it again at some point. #rollercoaster #coaster #hansapark #hansa #nessie #ride #airtime #loop #helix #doublehelix #germany #themepark #amusementpark #thrillride #Kärnan #novgorod #review #loud #brakes #bye
🎅REAL NEW FOLLOWERS FAST🎅 . Join us to GAIN 👉🏽New Active Followers/Make New Connections . 🎄Go to @loopymommas 🎄Follow the easy steps on their ➡️Gain New Followers post~That's It🙌🏼😊 ✨Thank You for Looping with us!✨ • • #fastloopfriends #happyholidays2019 #loopymommas #followforfollow #followloop #happylooping #megafollowloop #megafollowtrain #megalooping
My friends, I'll be at @tinroofmemphis Thursday-Saturday starting 6pm. Good food, drinks, and all out fun time. Come join us on Beale. #memphis #bealestreet
🎅REAL NEW FOLLOWERS FAST🎅 . Join us to GAIN 👉🏽New Active Followers/Make New Connections . 🎄Go to @loopymommas 🎄Follow the easy steps on their ➡️Gain New Followers post~That's It🙌🏼😊 ✨Thank You for Looping with us!✨ • • #fastloopfriends #happyholidays2019 #loopymommas #followforfollow #followloop #happylooping #megafollowloop #megafollowtrain #megalooping
➡️➡️ⓉⒽⒺ ⓁⓄⓄⓅ ⒾⓈ ⓁⒾⓋⒺ⬅️⬅️ . . 1️⃣. Follow everyone @themarvelousloop is following! 2️⃣. Share our page and tag us! 3️⃣. DM us to join in on our next loop. 4️⃣. Check out our highlights to ensure you can participate. . . DO NOT FOLLOW TO UNFOLLOW YOU WILL BE BLOCKED WITHOUT WARNING. . . #loop #loops #magicloop #looper #followloop #followbacknow #followyou #loop #gainfollowersquick #gainingfollowers #authenticfollowers #follow4followback #followersinstagram #followbacknow #loopcommunity #loops #megaloops #megaloop #follow #followloop #themarvelousloop #newloop #gainloop #liveloop #gaintrain #smallbusiness #businessloop #activefollowers #activeaccounts #worldwideloop #newfollowloop
➡️➡️ⓉⒽⒺ ⓁⓄⓄⓅ ⒾⓈ ⓁⒾⓋⒺ⬅️⬅️ . . 1️⃣. Follow everyone @themarvelousloop is following! 2️⃣. Share our page and tag us! 3️⃣. DM us to join in on our next loop. 4️⃣. Check out our highlights to ensure you can participate. . . DO NOT FOLLOW TO UNFOLLOW YOU WILL BE BLOCKED WITHOUT WARNING. . . #loop #loops #magicloop #looper #followloop #followbacknow #followyou #loop #gainfollowersquick #gainingfollowers #authenticfollowers #follow4followback #followersinstagram #followbacknow #loopcommunity #loops #megaloops #megaloop #follow #followloop #themarvelousloop #newloop #gainloop #liveloop #gaintrain #smallbusiness #businessloop #activefollowers #activeaccounts #worldwideloop #newfollowloop
Pinoy Network Television 🇵🇭 feat. @oshjoshbkosh #cocolocopopup My Tagalog isn't that good, can someone translate the lyrics for me? ———— #pinoypride #filipino #kababayan #philippines #filipinorap #tagalog #retro #vhs #greys #positivevibes #television #rust #tampaphotographer #tampabay #tampafilipino #scrapyard #communityovercompetition #francismagalona
"Love or Lies" This is my final track of my EP!!! Holy smokes am I stoked. I actually got it done by the end of the year!!!! Huge accomplishment for me. Every song you've heard is 100% me. It's crazy. It's not the best, but it's all original and I'm quite proud!! Thank you for all the support. I wuv alllllll of you! Link for the full song and album is in my BiO!!!! ♥️ 🍄 🍄 🍄 🍄 🍄 🍄 🍄 #pianopiano #musically🎶 #popsongs #vocalists #indiesongs #acousticmusic #musiccomposer #onemanband #composers #livelooping #depressionandanxiety #indiestyle #anxietyreliever #singersongwriter #musiciansofinstagram #indiepop #martinguitars #soulful_mood #songlyricsunday #originalsong #makingmusic #songwritingsession #singersongwriters
Abstract #motiongraphics . . . #aftereffects #mograph #loopingif #gif #satisfying #satisfyingvideos #animation #animatedgif
Mon petit chat d'amour 💕 #chat #cat #instacat #love #chateuropeen #chatdamour #calin #calins
Two chances to catch me looping up a storm tomorrow! I'll be playing 3 sets at @venturaroom from 7-10, then heading into Gastown for the late shift at @cloughclub. Come hang out! #VanMusic #musicvancouver #livemusic #livemusicvancouver #Vancouver #YVRmusic #VanCity #vancitymusic #electricviolin #violin #electricviolinlovers #livelooping #looper #Gastown
Here's my first attempt at actually producing a cover rather than straight recording it hope y'all enjoy Cocaine - @pinksweats • • • • #music #musician #singing #musicians #musicproducer #guitar #musicvideo #musicman #musicismylife #musicianlife #musicmonday #musicstudio #jazz #blues #vibes #loop #looper #looppedal #bass #bassguitar #electricguitar #electric #sorryforallthetags #pinksweats
. . . . . #livesampling #deftones #remix #rc202 #drumpads #funky #jamming #sampling #Raidenfader #dj #scratching #livestream #jamming #yo #musicbox #trippyman #livemusic #beats #dj #samplingbeats #dopeness #rc202monitor #drumpads #producer #lowfimusic #synth #instrumental #lowfihiphop #instrumentalmusic #livebeats #newmusic #remix
Great sounds from this setup 🍂 . . Posted @withrepost • @aqeelp Relaxing and taking some time to be appreciative - first jam on the amazing Tascam with some improvised synth lines on the re-re-constructed drone rack. Shout out to the @somasynths Lyra8-FX for the amazing fizzy, endless feedback! . . . . . #modularsynth #eurorack #eurorackmodular #synth #electronicmusic #liveelectronicmusic #musicproduction #musicproducer #ambient #ambientmusic #darkambient #sounddesigner #sounddesign #soundscape #generativemusic #dronemusic #tapeloop #tapeloops #cassettetapes #cassette #cassetteculture #taperecording #magnetictape #multitracking #newyorkmusic #musicformeditation #indiemusician #synthpatcher #welcometospacelounge
Thank you @therailyardsaloon in Tecoma!!!!😊🙏nice dance session was going on!!!! I'm excited for my show @baropenfitzroy 😎🤘🤘🤘🤘 With OOLLUU & Ben Willis👏 メルボルン到着!!! 水曜からのライブ5連発! 今宵はFitzroy のBar Openにてかもします!!!!^ ^♪ https://www.kentahayashi.com/ #kentahayashi #looppedalninja #worldtour #japan #japanese #world #tour #loop444 #healing #meditation #vibration #444hz #tuning #Live #looper #guitarist #followme #berlin #berlinersparkler #newalbum #newrelease #newrecord #australia #australiatour #kapersouprecords #kapersoup #Melbourne #therailyard #oolluu
Just a little picking and grinnin before my gig!! "Can't help falling in love" Follow @thechristinedemeo #thechristinedemeo #taylorguitars #musician #music #acousticguitar #acoustic ##canthelpfallinginlove #musicianforlife
Recorded a little improvisation last weekend on a rainy afternoon, exploring double bell, quarter tone trumpet and interactive electronics/processing in Max/MSP. The full video is up on my YouTube channel (linked from bio) and the audio download will be up on Patreon. I'm excited to share more single take improvisations like this one with you all—it's a challenge to resist editing things but I love the idea of simple snapshots in musical time. ❤️🎺🎛 • • #trumpet #doublebelltrumpet #trumpetplayer #improvisation #maxmsp @c74connect #computermusic #electronicmusic #electroacoustic #sounddesign #soundart #powcademy #powtv #experimentalmusic #musictechnology
sneaky peaky of me working out a live version of one of my new songs 🙌 💋💋💋💋💋💋💋💋💋 #ableton #abletonlive #abletonpush #seattle #seattlepunk #seattlepop #seattleelectronic #seattlemusicians #seattlemusic #punkrock #hyperspektiv #psychedelic #k2xone #ambient #dreamy #electronic #noise #ifbearswerebees #jackaljackal #livelooping
Marcilio Browne ripping up Kanaha yesterday! 🌀🌊🌀 #Repost from @marciliobrowne • Lower Kanaha follow ups with the @gopro . Thanks for the shots @fishbowldiaries 🙏🙏🤙🤙 #windsurf #gopro #wavesailing #windsurfing #maui #kanaha #goyaboards @goyawindsurfing
GAIN TRAIN TIME! RULES 1)FOLLOW THE HOST: @xoxo_laura___ 2)Follow all the amazing people down below & they will follow you back @_.meliyyyy @_beautyofmarieee_ @jellynamaximoff @latinaglamjasminee @fh_fashionhapppening @anabelleshines @xocakefacemal @teagan_ashley2002 3)Leave your username down below and wait for a follow back ✅ 🤞Also reply "ifb" and try to follow everyone who likes your comment 💗 DO NOT FOLLOW TO UNFOLLOW ! 4)If you would like to be in a future gain train dm the host: @xoxo_laura___ 🌹 ———————— #mua #makeup #artist #gaining #gaintrain #following #mutualsupport #followpost #follow4follow #followtrain  #f4f #followloop #followforfollow #ifb #followgroup #support #muas #friends #muagaintrain #beautyfollowtrain #factordesign #gaintrick #fairness #viral